SOCO-8S-UT by Socomate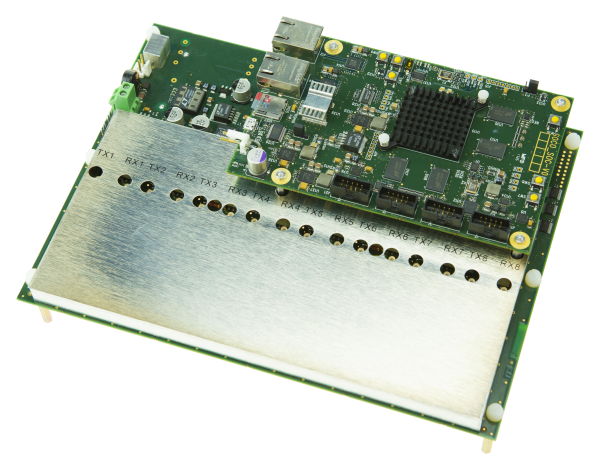 【Industry】
Steel railway automobile aircraft semiconductor
【Overview】
In SOCO-8S-UT, it is possible to connect a board of 8ch through up to 32 Ethernet, and build a flaw detection system sequentially on a computer.
A flaw detection system of up to 256 channels can be constructed.
It enables flaw detection from any direction with a single probe.
[Main function]
Multi-channel flaw detector
Sequential 8 ch. Configuration (multiplexer method)
Pulse echo / transmission method / pitch catch
Transmission by square pulse
Maximum PRF per 1 ch.
[Target application]
Bar, billet, pipe, turbine blade, CFRP, rail, power device, electrostatic chuck
Products